24-Hour Crisis Hotline
843-448-7273
Welcome to The Rape Crisis Center of Horry & Georgetown Counties
If you or someone you know has been a victim of sexual assault,or a violent crime, we are here to help.
Learn more about the programs and services we have to offer.
Discover different opportunities to volunteer and get involved with The Rape Crisis Center.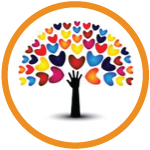 Donate
Give the gift of hope and healing to those we serve by making a donation today.
The Rape Crisis Center of Horry & Georgetown Counties, South Carolina, provides a 24-hour crisis hotline to address the needs of those who have experienced rape and sexual assault.  Staff advocates offer crisis intervention, emotional support, and information and referrals to survivors and their loved ones.  The Center provides community education programs, short-term counseling, therapist-facilitated support groups, and special events to promote a creative means of healing.  Our services are FREE, confidential, and available regardless of whether the victimization occurred several hours or many years ago.
24-Hour Crisis Hotline
843-448-7273
The hotline is available 24 hours per day, 7 days per week to all survivors of rape and sexual assault, their families and friends.  The hotline is staffed by trained rape crisis staff advocates.  Although we can provide crisis intervention and referrals over the phone to anyone regardless of where they are calling from, in-person medical and legal accompaniments are limited to within Horry County and Georgetown County, South Carolina.  If you are in need of accompaniment but are outside Horry County or Georgetown County, please call so that we can refer you to the rape crisis center in your area.
WBTW News13 clips from 5pm & 6pm broadcasts 11/7/2022
The Power of Being  Believed (Full Video) based on a True Story
MAILING ADDRESS:
PO Box 613
Myrtle Beach, SC 29578
PHYSICAL ADDRESS:
1551 21st Avenue North
Myrtle Beach, SC 29577
24-Hour Crisis Hotline
843-448-7273